Creating Custom Payroll Files Follow
Administrators have the option to create customized payroll files to map to a payroll system. Custom files can include any data required by the payroll system, rather than using a pre-built template. This article will show you, an Administrator, how to create a custom payroll file.
In order to create a custom file, please install SpringConnect if you have not done so already.
Step 1: Launch SpringConnect. Click Options, and then Settings.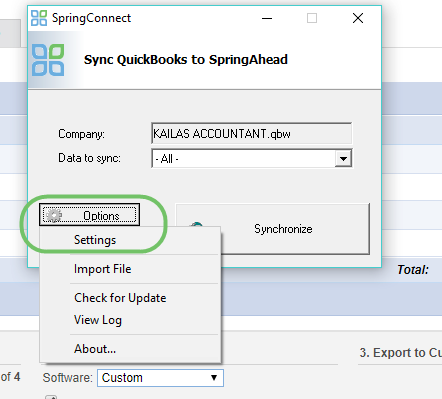 Step 2: Within the Other Settings menu, click Custom Payroll Mapping.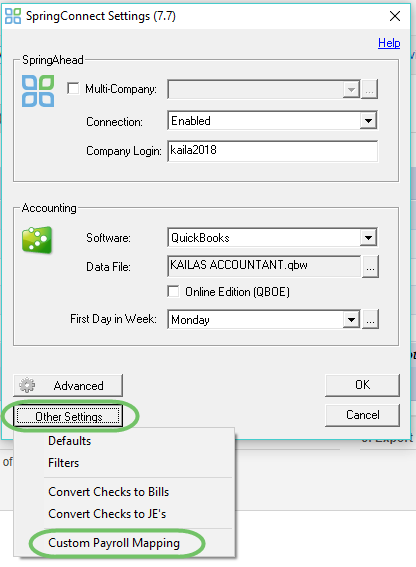 Step 3: In the Custom Payroll Mapping window, enter:
Payroll System Name
Select the File Type

.csv is the most common type

In the Data Filter menu, select Pay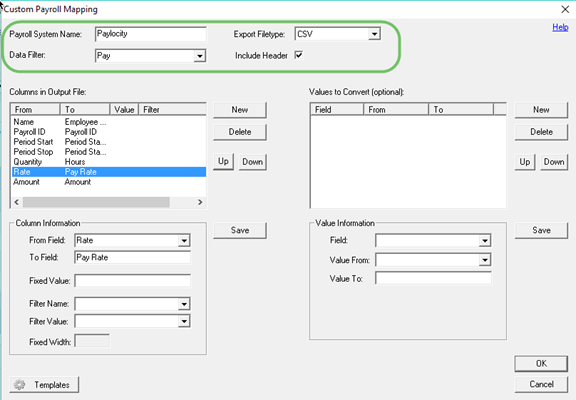 Step 3: Within the Column Info section, enter:
From Field: select which column of data should pull from SpringAhead
To Field: enter the name of the column in your payroll system that this SpringAhead column should map to
Click Save and repeat for other columns required for your file if, if needed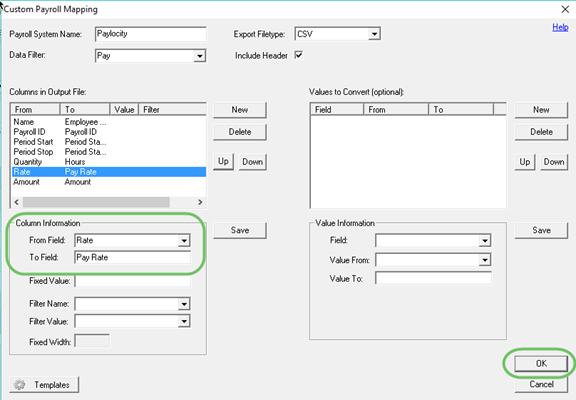 Click OK when all columns are entered.
Step 4: To export the new file, see Exporting Payroll Providers Outside of SpringAhead.
Please Note: Pre-built templates for some payroll systems are available using the Templates button in the lower left-hand corner of the Custom Payroll Mapping window.