Requirements for using the SpringAhead Mobile App Follow
To access the SpringAhead Mobile App, a SpringAhead user account must meet the following criteria:
Active
Has the time tracking permission
Enterprise does not use clock in/out
Enterprise is subscribed to mobile access
Validation and specific error messages are built into the mobile app for each of the requirements. In all cases except for when the user is inactive, users can tap a link in the error and go straight to my.springahead.com in a mobile browser.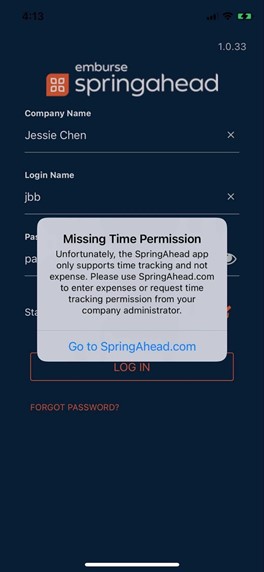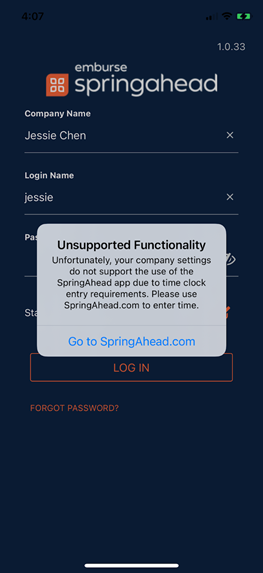 During the initial release phase, each current customer who has been using SpringAhead prior to 5/1/2021 is granted a free preview period for the mobile app, during which all users can access the mobile app regardless of their enterprise's mobile subscription status. At the end of the preview period, users whose enterprise is not subscribed to mobile access will be logged out from the app.