Troubleshooting QuickBooks Desktop Queued Reports & Sync Issues Follow
Exporting time cards and expense reports between SpringAhead and Quickbooks is a simple process that is done using SpringConnect. However, sometimes SpringConnect and Quickbooks can run into errors which require troubleshooting both pieces of software respectively.
These errors can happen for a number of reasons, and the troubleshooting in this article can assist with solving them.
Updating QuickBooks Preferences
Step 1: Open QuickBooks. Click Edit followed by Preferences.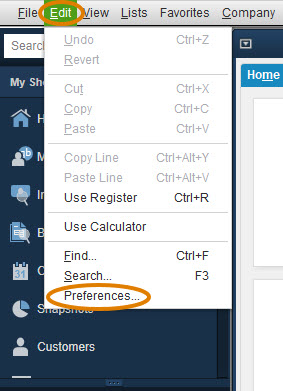 Step 2: Click Integrated Applications followed by Company Preferences.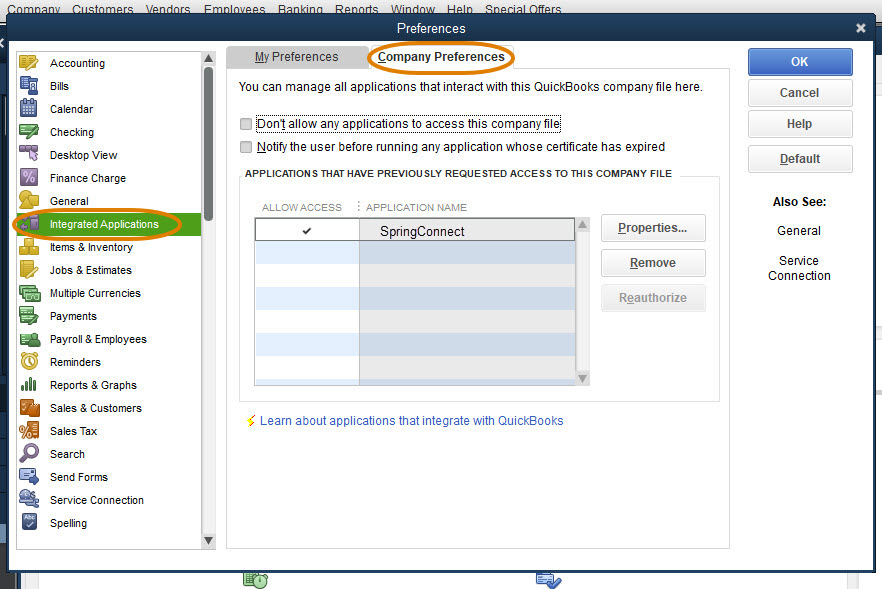 Step 3: Make sure that the "Don't allow any applications to access this company file" box is NOT checked.

Step 4: Once unchecked, click SpringConnect followed by Remove. Then, Yes.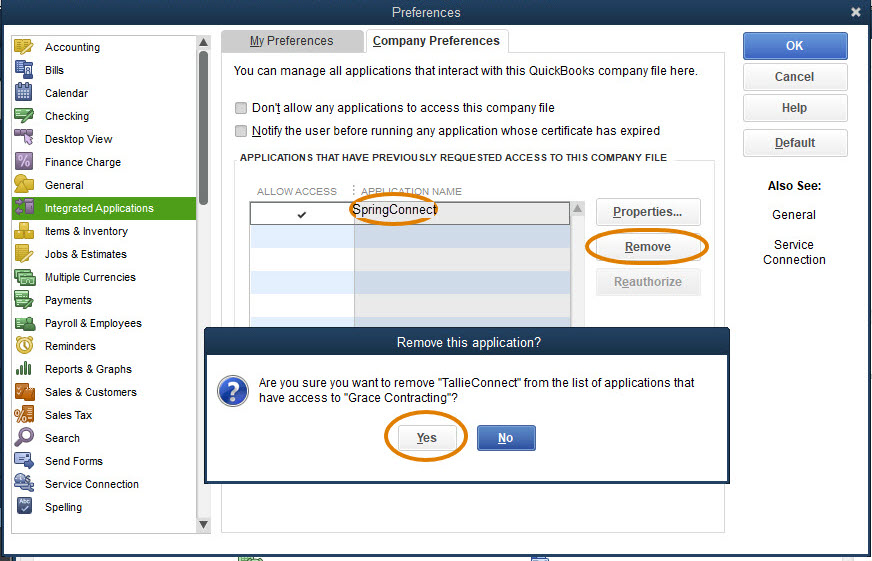 Step 5: Open SpringConnect and click Options followed by Settings.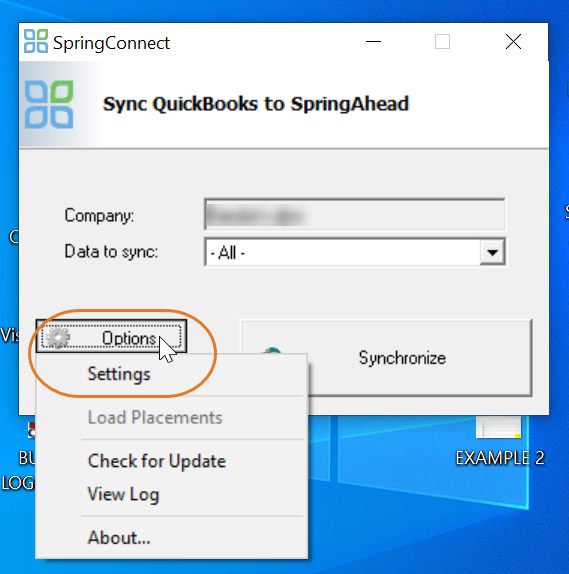 Step 6: Click the three dots next to Data File to select your QuickBooks file.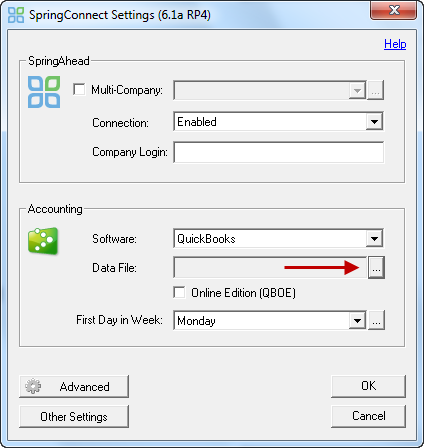 Step 7: Reconfirm the QuickBooks Application Certificate. We recommend choosing "Yes, always, allow access even if QuickBooks is not running" however choose a YES option that fits your company's needs and policies. Once selected, click Continue.
Step 8: Grant Access Confirmation by clicking Done.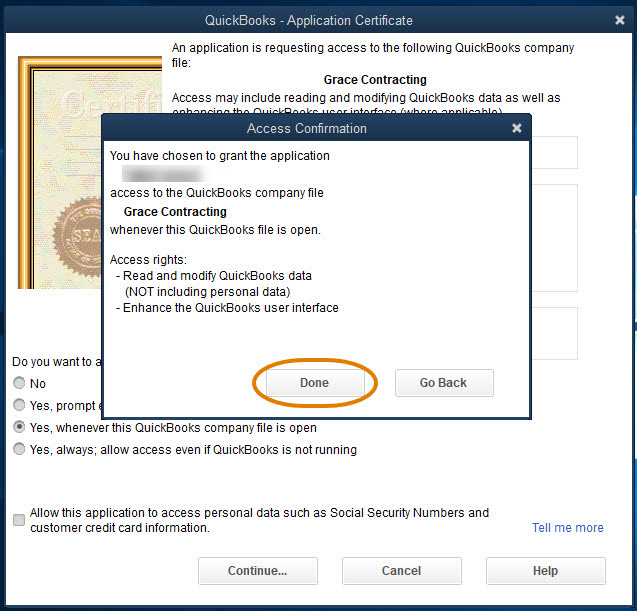 Updating QuickBooks
Step 1: Open QuickBooks and click Help followed by Update QuickBooks Desktop.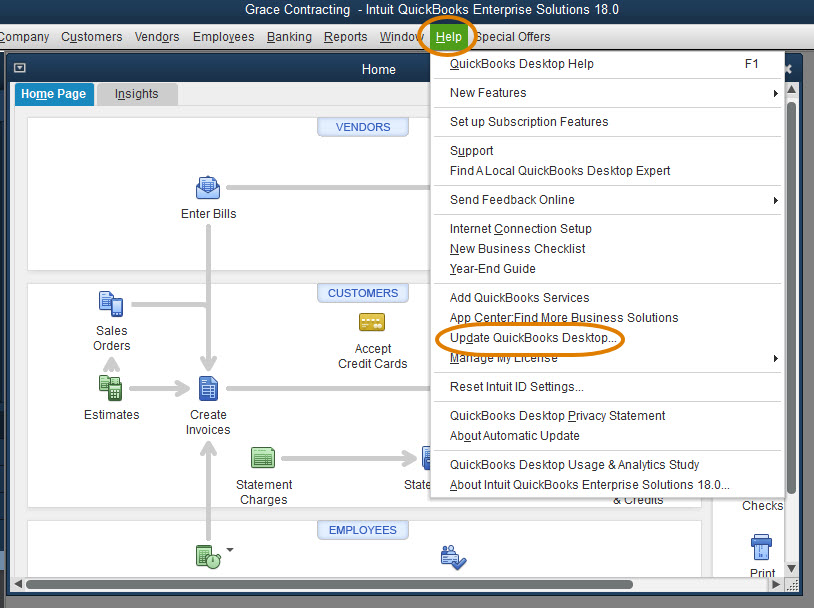 Step 2: Click Update Now followed by Get Updates. If a sync is not initiated, continue reading.
Please Note: This step will work even if automatic updates are on.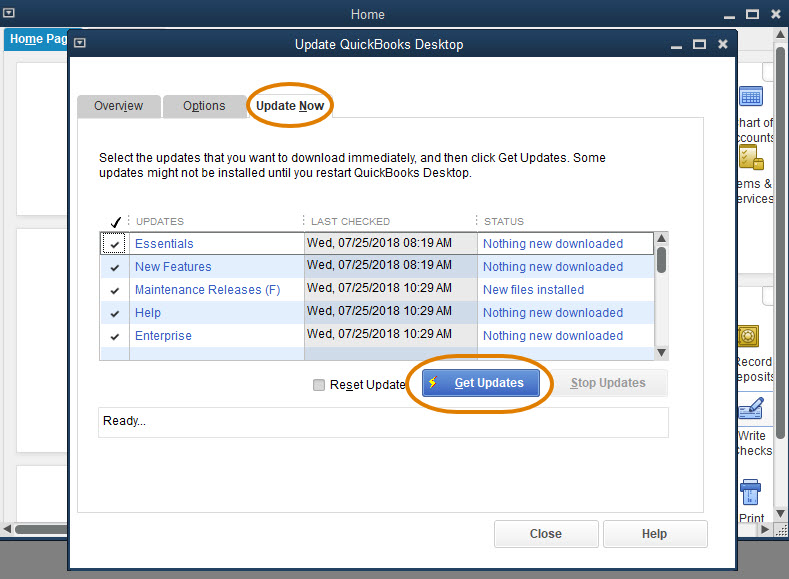 Verify and Rebuild QuickBooks
Step 1: Open QuickBooks and click File. Then click Utilities followed by Verity Data.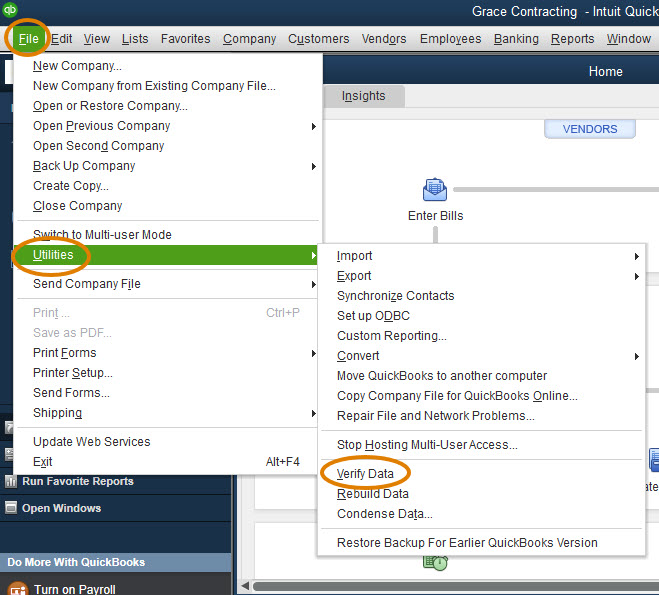 Step 2: Click OK.

Step 3: Once that has completed, click File, then Utilities followed by Rebuild Data. If issues persist, continue to the final tip.