Synchronizing with Your Accounting System Follow
Once SpringConnect is installed and configured, you will be ready to sync it with your accounting system. Using this guide, you will:
Synchronize with your accounting system
Review the data coming from your accounting system into SpringAhead
Synchronize with QuickBooks
Open SpringConnect.
Click Synchronize.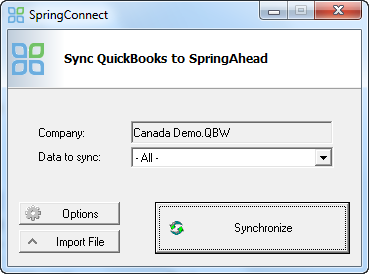 When prompted to log in to SpringAhead, enter your Company Login, User Name, and Password (provided to you by SpringAhead). Click OK.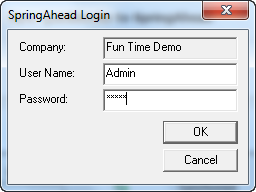 Review Synced Data
SpringConnect will sync each list one at a time and present a summary of each result.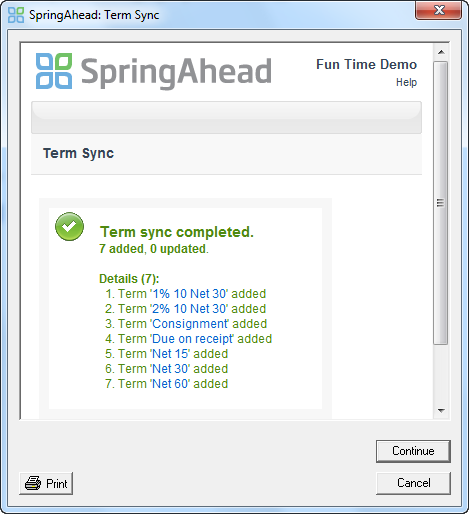 Review each screen to ensure there are no errors or warnings before continuing. If there are errors, note them and resolve them before completing the sync.
Press Continue for each list.
At the end of the sync process, you will see a summary of the number of lists synced.