QuickBooks Assisted Payroll Follow
QuickBooks Assisted Payroll can cause employee sync errors when importing new employees from an ATS system, such as Bullhorn. QuickBooks Assisted Payroll mandates that the State field be populated when creating a new employee but will not allow us to touch that field when exporting the data to them. The only way around this is to set default "lived in" and "worked in" states.

Here's how to set up these fields in QuickBooks:
Log in as an administrator.
Click Edit, then Preferences.
Click Payroll & Employees, go to the Company Preferences tab, and click Employee Defaults.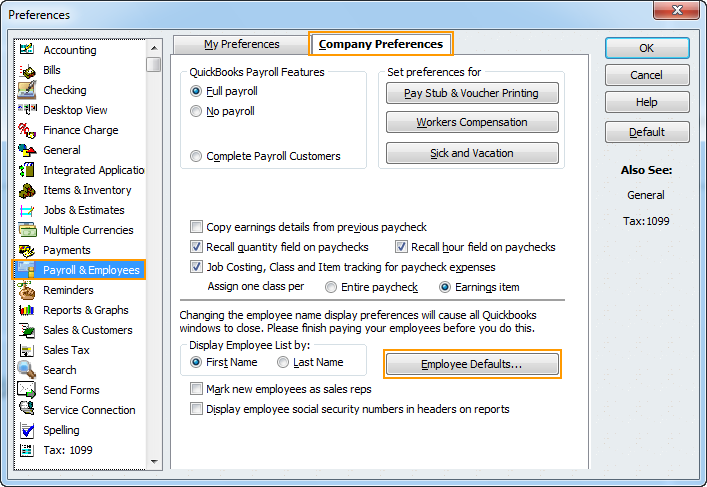 Under the State tab, set the default state, and click OK.
Please Note: This state will be assigned to new placements importing into QuickBooks. Ensure that once you've synced, you set the applicable state(s) for your placements.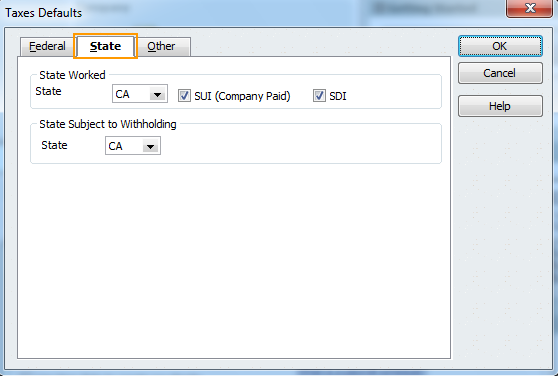 You will now be able to import placements.