If your payroll provider accepts file imports, you can generate files to upload to them. Using this article, you will:
Enter your company Payroll ID
Enter your employee's Payroll IDs
Entering Your Company Payroll ID
Log in as an administrator.
Click on Settings, then click on My Company.
Scroll down to the Payables: Payroll Export section, select your payroll software, and enter your company Payroll ID in the adjacent field.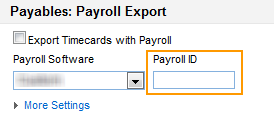 Entering Your Employees' Payroll IDs
Click on Settings, then click on People on the left-hand menu.
Click on a User and within their user profile, click on the Personal Info tab.
In the Identifications section, enter the Payroll ID.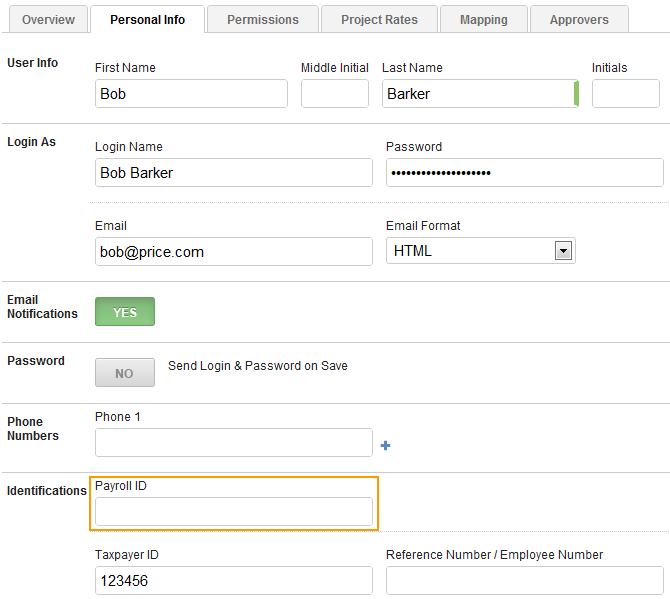 Click Save and Exit.
Repeat for all employees on payroll.