DCAA Compliant Settings Follow
This guide details the recommended settings within SpringAhead to assist with your DCAA compliance. Detailed below are four major articles:
Preparing your Payroll Items in QuickBooks
Enabling detailed timecard audit
Enabling daily time entry
Creating an overhead project for indirect labor (Using QuickBooks)
Viewing timecard audit history
Preparing Your Payroll Items in QuickBooks
These steps are recommended for proper cost center and labor distribution tracking in QuickBooks.
Create the following Payroll Items in QuickBooks

Overhead Labor Codes:


General & Administrative (G&A)
Bid &Proposal (B&P)
Paid Time Off (PTO)
Research & Development (R&D)

Direct Labor Codes:


Direct Labor Government
Direct Labor Commercial

Create custom time types that correspond to these Payroll Items.
Enabling Detailed Timecard Audit
Log into SpringAhead, and click Settings.
Click My Company.
Under the Time header, check Changes Require a Reason (DCAA). Now, whenever a user submits time for a past date or makes changes to a timecard, they will be required to state a reason.
Click Save.
Enabling Daily Time Entry
Log into SpringAhead, and click Settings.
Click My Company.
Under the Time header, click More Settings.
Check Use Time In/Time Out.
Click Save.
Creating an Overhead Project for Indirect Labor (using QuickBooks)
QuickBooks Prep:
The steps below assume you're using QuickBooks Desktop and QuickBooks Payroll Items, and you need to create an overhead project, a non-billable or indirect labor service item.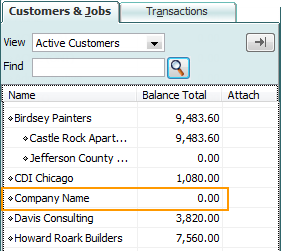 Login to QuickBooks, and open Customer Center.
Create a new customer named after your company.
Still in QuickBooks, click Lists, then Item List.
Click Item in the bottom left-hand corner, and click New.
Create a new item called "Indirect Labor."
Open SpringConnect and click Synchronize.
SpringAhead Configuration:
Once synchronized, it's simple to set up the project.
Click Settings, then click My Company.
Under Timecard Payroll Items and Codes, assign the appropriate payroll items, and click Save.
Click Projects on the left-hand menu.
Click on the project you just created (Company Name).
Within the project, click on the Time Settings tab.
In this area, you can add or remove any time types.
Click on the Invoicing tab within the project.
In the Invoice Item drop-down, assign the newly created item (Indirect Labor).
Within the project, click on the People tab.
In the Track time for field, select All time users or Only selected time users and assign users to the project.
Click Save and Exit.
Viewing Timecard Audit History
In SpringAhead, click Reports.
Run a Time by Employee or a Time by Project report. Check Include Details.
On a generated report, you'll see weeks broken down. Click on the blue date link to view the timecard.
In this new pop-up, click View in New Window near the lower right.
At this screen, click Show History on the lower left.
You'll now see the detailed history of the timecard.