Adding Expense Reports to Invoices in QuickBooks Follow
You can track expenses incurred for specific clients using your expense reports. If you would like to add those expenses to an invoice in Quickbooks, note that we import the expenses as "Billable" into QuickBooks.
To add them to an invoice in QuickBooks:
In SpringAhead, export the expenses in the Payables tab (that will create either the bill or the check to reimburse the employee).
The line items to be added to the invoices will be marked as billable.
Next, in QuickBooks, open or create the invoice that you'd like to add the expenses to.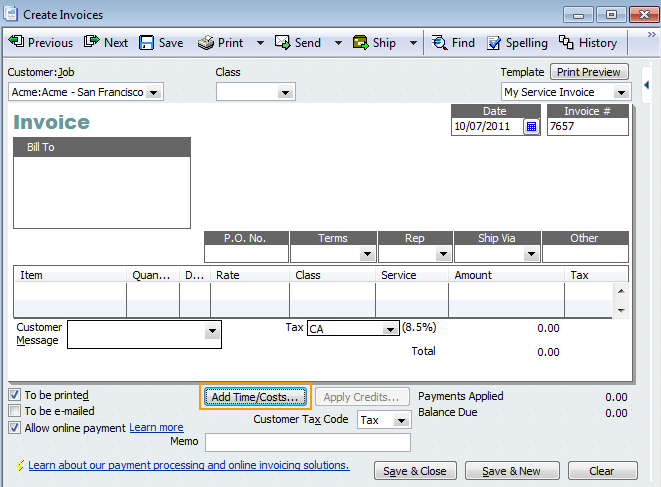 Click the Add Time/Costs box on the invoice page and select the Expenses tab. The billable charges will appear there.

Add them to the invoice as appropriate.