Bullhorn Direct Hire Invoicing Guide Follow
Creating an invoice from your direct or permanent placements using SpringConnect is simple and straight-forward. Once you've placed the direct hire placement on a job, follow the instructions below to bring an invoice into QuickBooks.
First, open up SpringConnect. Click Placements to bring up the placement loading screen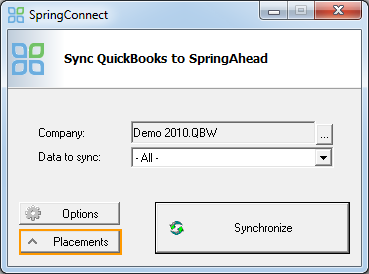 At this screen, you'll be able to view all your approved placements. Simply check the direct placement, make sure QuickBooks is selected and click Import

At this page, you'll be able to review the information that will appear on the invoice

At this screen, you'll be able to edit all of the details that will appear on the invoice. For example, in the picture above, there isn't an item defined. Simply click the ellipse button to bring up a window to choose an item from your associated QuickBooks database

Once you're ready, click Create Invoice to generate an invoice in QuickBooks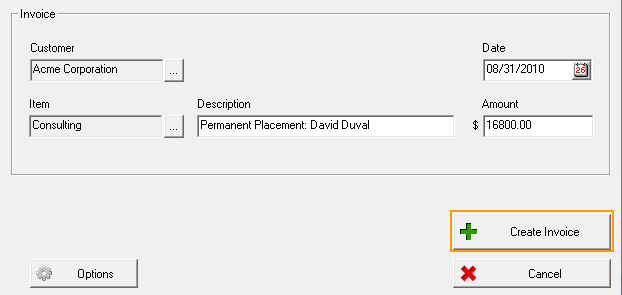 You've successfully imported a direct hire invoice. Below is a sample based on the steps we've taken above.