Working with Multiple Company Accounts Follow
Here's how to work with multiple SpringAhead logins and QuickBooks files and easily switch between them for syncing.
To enable/disable the multi-company setting:
Open SpringConnect.
Click Options, then Settings.
Check the box next to Multi-Company.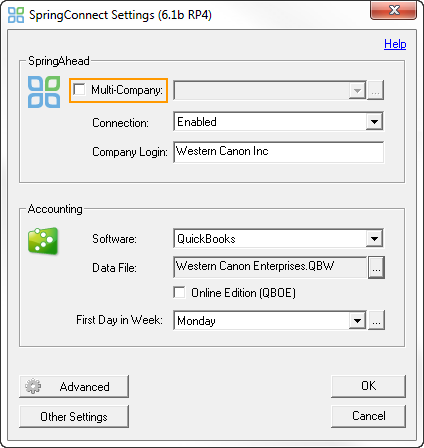 Select Add New in the drop-down menu.

Type in the Company Name and click Save. Map corresponding QuickBooks files.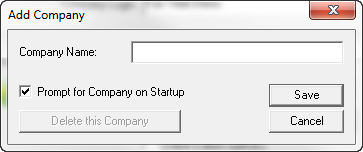 Please Note: When you had a new company, the syncing settings from the previously selected company will copy over as well. Most of the time, people use the same settings anyway so that is the default for new companies you set up. You will need to go into the individual companies if you would like to alter them to have different settings.