Configuring Classes, Terms, and Messages Follow
Set Enterprise Defaults
Login as Admin.
Click Settings.
Click My Company on the left-hand side.
Scroll to Invoices and click More Settings.
Select the proper default class/term/customer message. These are not necessary if you do not want them but if a company or project does not have anything, these will default.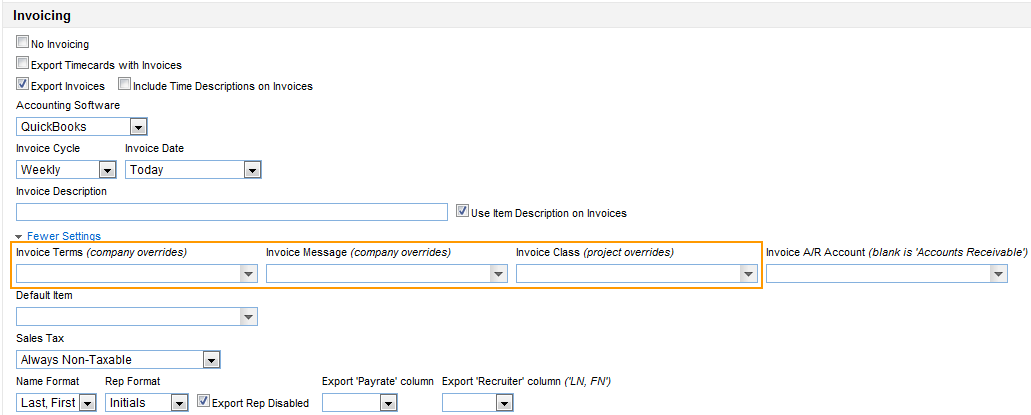 Set Terms or Message per Company
Click on Settings.
Click on Companies.
Click on desired company.
Select the proper Terms and Invoice Message for this company.

Set Class per Project
Click on Settings.
Click on Projects.
Click on desired project.
Within the project, click on the Details tab.
In the Category section, select the proper class for this company in the Department/Class field.