Creating an Expense Type Follow
To set up an Expense Type:


Click on Settings.
Click on Expense Type in the left-hand column.
Click Add Expense Type.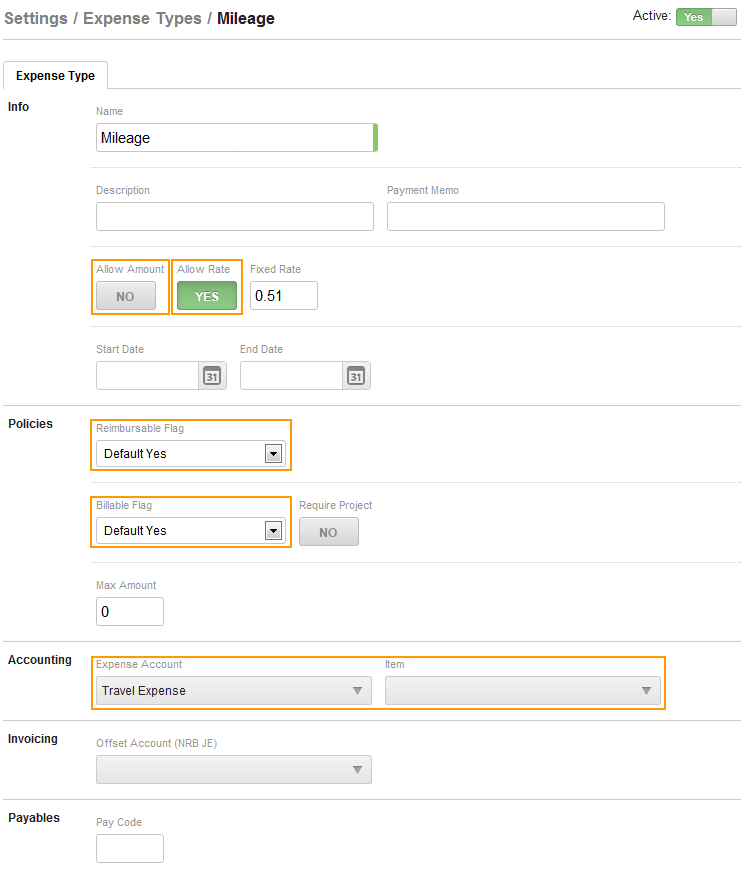 Type in the Name of the expense (e.g. Mileage).
Toggle Yes for Allow Amount if the employee will enter an amount for the expense.
Toggle Yes for Allow Rate if the amount is based on a rate (e.g. enter rate here for mileage reimbursements).
Set the policies for this expense type (Optional).
You can map this expense over to QuickBooks by selecting an Expense Account or Item
Click Save.
Now when this expense gets exported over to QuickBooks, you would be able to add this to an invoice to a client by using the Add Time/Costs button.