Custom Setting Installation Guide Follow
Use the SpringConnect cloud-based Backup and Restore feature to install custom settings that SpringAhead has prepared for you. Using this guide, you will:
Backup your settings so SpringAhead can modify them
Restore your settings
Note: If you have been instructed to just RESTORE your SpringConnect settings, you do NOT need to back up your settings first. Skip to the "Restore Your Settings" section below.
Backup Your Settings
Launch SpringConnect
Click the SpringConnect logo on the top left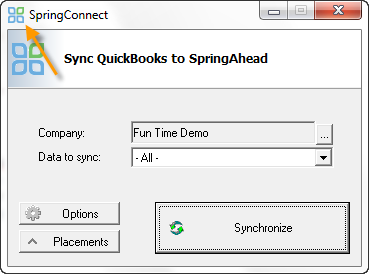 Select Settings, then Backup Settings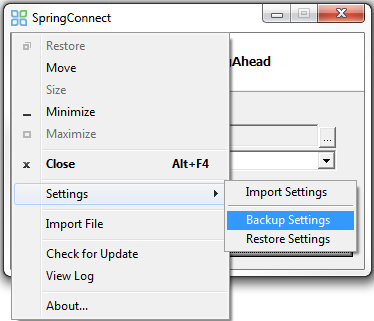 You've just uploaded your INI file with your settings to our systems. Please send us an email at support@springahead.com once this is accomplished so that we may adjust the settings in the file.
Restore Your Settings
Once you receive a reply from us, you may install the new INI file with the adjusted payroll mapping settings onto your computer.
Launch SpringConnect
Click on the SpringConnect logo to access the menu like before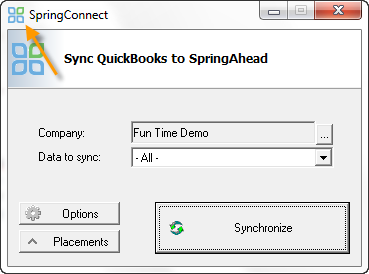 Select Settings, then Restore Settings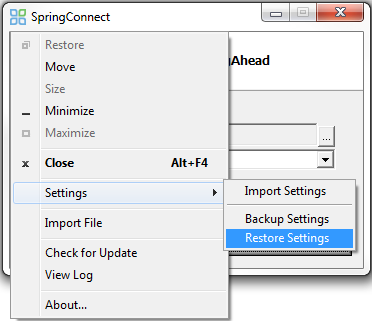 Your INI file with new settings have now been installed and you're ready to use SpringConnect to sync with custom payroll mapping.